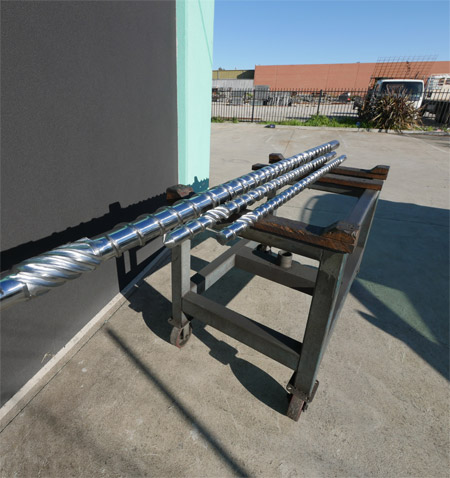 Injector Screws Engineering Pty. Ltd. is committed to delivering high service standards.
Reducing costs should never initiate cutting corners, Injector Screws Engineering's extensive experience & knowledge within the industry is paramount, they shall endeavour to provide a fast cost effective solution without compromising on quality.
The Manufacturing Industry calls for durability, longevity and high performance from your equipment streamline and improve your processes.
With over 25 years of experience in the plastics industry, Injector Screws Engineering Pty. Ltd. offers an extensive variety of manufacturing services proficient in the Manufacturing , refurbishment and repair of extrusion, injection moulding and blow moulding equipment.
Working for a majority of the larger companies throughout Australia, New Zealand and Asia, Injector Screws Engineering understands the urgency of breakdowns. Our reputable hands-on experience enables us to attend urgently to your company's needs, from the most immediate repair to the design and manufacture of new components.
"Our policy is to provide our clients with the most rapid and expert service possible. Our best advertising is word-of-mouth."
Injector Screws Engineering Pty. Ltd. specializes in the Manufacture & refurbishment of Nitrided and Hard Chromed screws. We successfully repair general purpose, barrier type, vented and twin screws. Our fully equipped workshop has the facilities to Manufacture new & restore nitrided and B1 metal Barrels either by sleeving or honing oversize.
Contact the professionals who know plastics inside and out, Find out how you might be able to improve your processes & production.
We are more than happy to visit you and provide a no obligation quote for anticipated task. Please click here for a complete list of our services.